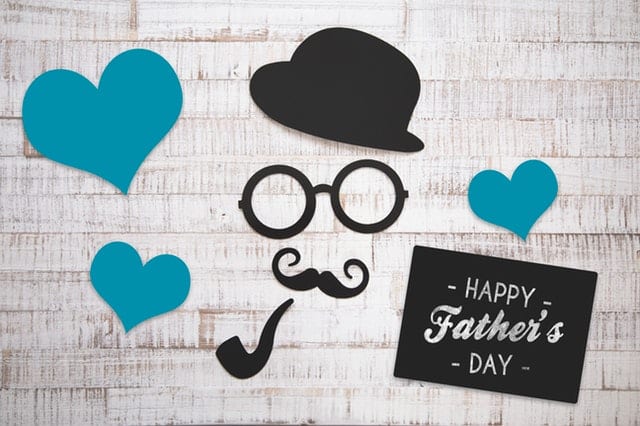 4 gift ideas for Father's Day
There are tons of holidays to celebrate in the month of June. But, the most recognized June holiday is probably Father's Day. Like Mother's Day, it's one of the only special days during the entire year that we dedicate the amazing parent in our life. And, when you have a great dad in your life, you want to celebrate and thank him for all the things he does for you. A thoughtful gift is the perfect way to say thank you. Here are four gifts for Father's Day.
A card is a very simple gift but sometimes simple works. Whether you buy one at the store or decide to make one yourself, the words written inside are what matter most. If you decide to do it yourself, why not try a little origami to make it special? The Origami Shirt is an easy and adorable DIY project. All you need is a bit of printed origami paper and a helpful tutorial. When it's finished you can tuck a small picture or note in the center to add a personal touch.
Is anything better than the gift of laughter? Everyone loves a classic Dad joke but no one loves them more than a Dad. Write down your favourite Dad jokes and cut them into strips. Then store them in a jar or envelope to create your father's own personal joke jar.  Each time he reaches in, he'll pull out a hilarious joke to read to himself or to read aloud.
A basket full of your father's favourite snacks is a great way to personalize a Father's Day gift.  Maybe your Dad loves popcorn or chocolate bars or a dozen freshly baked cookies. Think of all the food items you know he would appreciate it and fill a small basket with whatever you can get.
If you have a special photo you think your Dad would like, why not put it in a frame? The best way to preserve a photo is to frame and gift it to someone special. And, if you're feeling crafty, you can design and decorate the frame to add a little extra something. Buy a frame from your local craft or dollar store and get creative.