Day 20 – Happy Birthday Baby!
Learn the ASL sign for 'Happy Birthday'
I am a bit behind on my vacation posts but on day 20 of our trip we were celebrating my son's second birthday. I can't believe my baby is already two… it flies by!!
We celebrated his birthday at Dutch Wonderland in Lancaster Pennsylvania. This place is AWESOME for kids! It's perfect for young children. There were around 36 rides and my son could go on 30 of them. My daughter who is 5 could go on all of them. It is a great little amusement park where the lines are short, the rides are fun and the shows are (fairly) entertaining. We started our day there at 10 am, went back to the hotel for a nap at 1 and came back from 5-8:30. We were meaning to leave the park at 7 but were sucked into the amusement park vortex where you have no idea how much time is passing by. The great part about going back at night was there were no line ups for the rides. We could simply stay on the rides we liked or run to new rides and get right on. I would highly recommend this place if you have young children.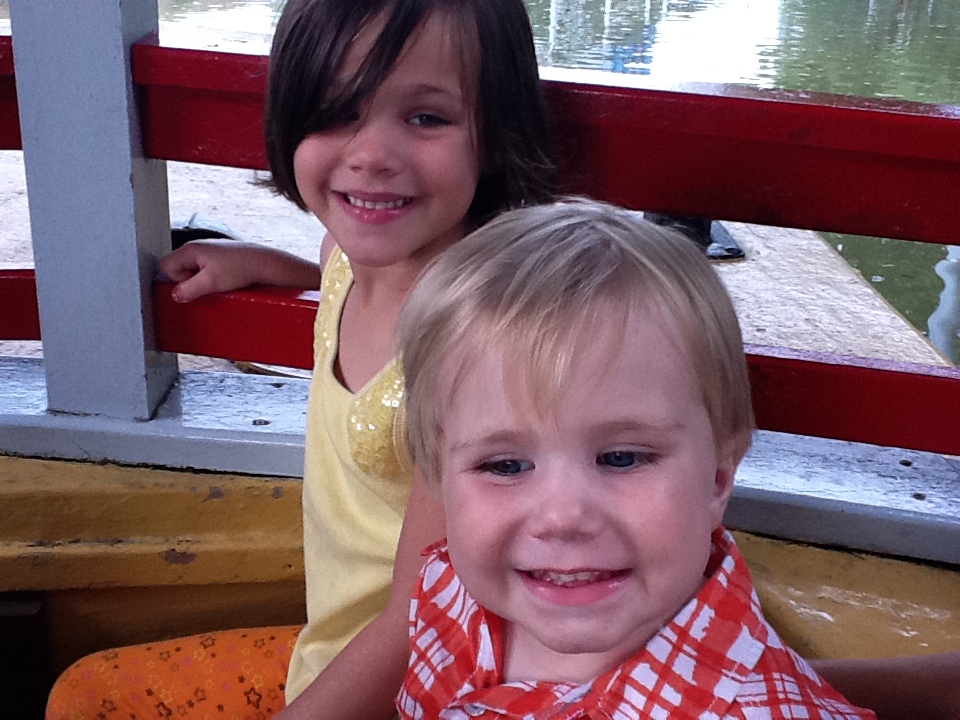 In Lancaster we stayed at a hotel called the Steamboat Inn. This place looked exactly like a steamboat. The rooms were lovely and the staff was very friendly. This was a nice place to visit. I wish we had planned more nights as there were more attractions near by and opportunites to learn the history and life of the Amish. The funny thing is our hotel was literally right next to an Amish farm. We saw the horses in the field and the farmer working the farm. We saw horse and buggies in the parking lot of the local strip plaza. I would have liked to have explored the town some more. I think we will plan a mini trip there next spring.
Next stop Rochester, NY and then home!