Guest Post: Digital Citizenship and our Children: What Should Parents Do?
Digital Citizenship and our Children: What Should Parents Do?
Our world is becoming increasingly digitalized – we check the newspaper on our phones, depend on GPS systems for direction, and keep in touch with friends through social media. These changes also affect our children as technology has not only become commonplace amongst their friends but also in their classrooms. You don't have to be a parent to know that the internet is a large expanse that requires wisdom to navigate through. As parents of 21st century children, we need to dive into this topic with our children in a way for them to understand that we understand.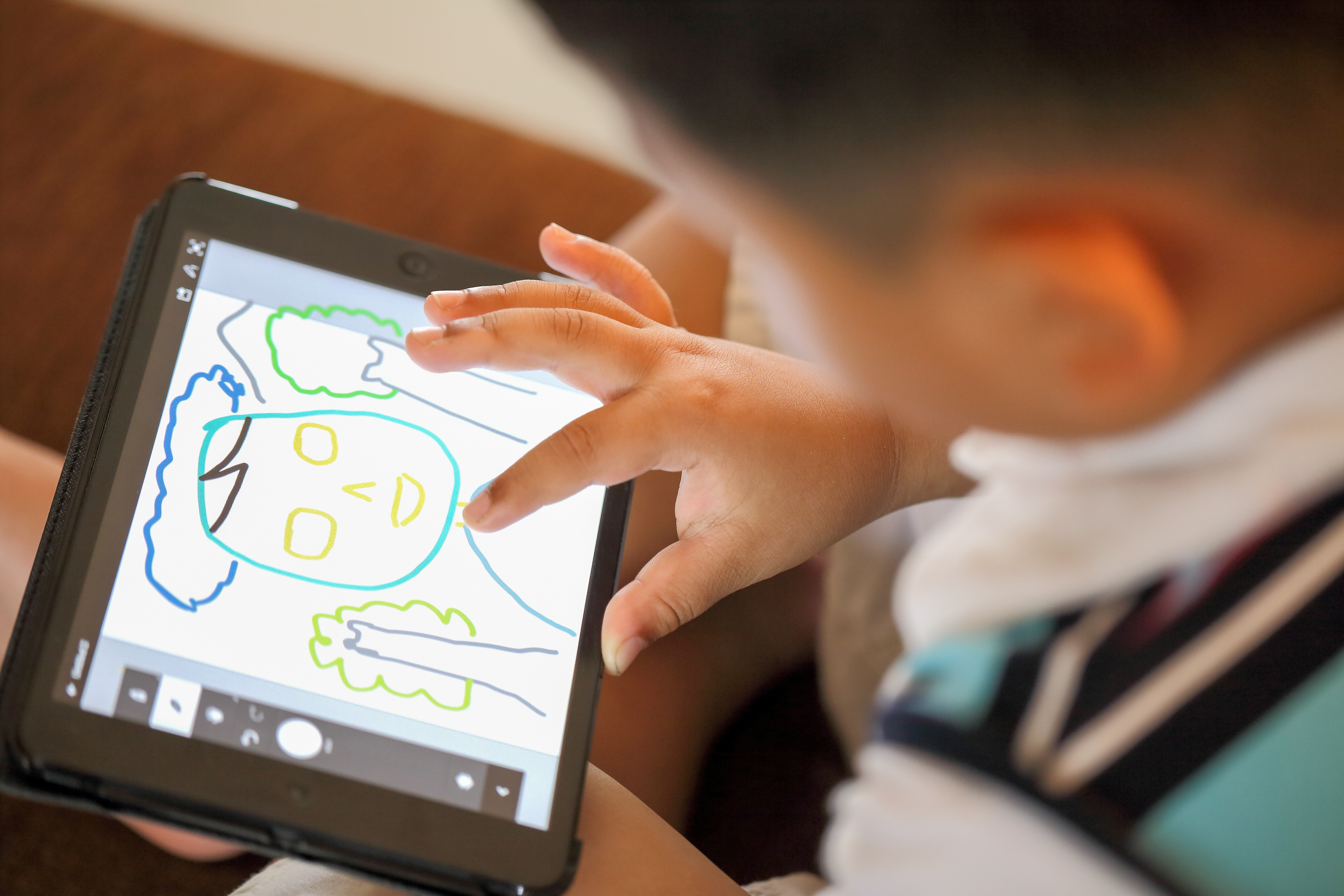 Research, research…and research!
The first step that you can take as a parent is to find out what technologies your children are using. Ask your children what their favourite websites are, ask other parents about what their children use, and try them out for yourself. Without exposure to these social media websites and applications, it's more difficult to understand what could pose as an issue.
The internet is not the culprit, it is a valuable tool
When speaking about internet and social media use, make sure not to portray these things as being inherently bad for the child. The internet is an amazing resource for learning and information exchange. Brainstorm ways that you as a parent can influence how your child uses the internet. It is more than a tool for entertainment and socializing. Topics about internet safety can follow these discussions naturally as the child sees the parents be comfortable with technology. Here are a few ideas of how to do this:
Participate in an online 'hangout' with your child's favorite role models

Use open education resources online to help your child with difficult subjects

'Explore' the world digitally through Google Maps!
Boundaries and the World Wide Web
Incorporating technology in the ways listed above can expand the discussion and help children think about more than restrictive rules that are set by parents. The age at which children use smart devices is getting younger. As you set boundaries for internet use, small lessons can be taught one at a time. Explaining why your children are not allowed to engage in certain activities online is more helpful than simply restricting them. These conversations may include the repercussions of sharing private information online and issues of trust and connecting with strangers or friends on social media.
In addition to conversations, there are practical tools that you may consider using to monitor internet and social activity. Website tracking tools such as Teensafe are easily found and used to track your child's browsing and search history. It is important to have a balance between respecting your child's privacy and ensuring their safety.
Boundaries should be placed when you start to monitor activities as this demonstrates to the child that you trust them. Be transparent about how children will be monitored so there are no surprises. Snooping around is likened to reading someone's diary. Instead, discuss with your child, get feedback, and come to compromises as both sides will have strong opinions about the topic. Finally, talk to other parents to share ideas.
"The likelihood of our children working with internet based technologies in the future is higher than ever before. It is important that we don't over-protect them, but empower them to be critical users of the internet. We need to make sure they think critically about their online interactions," says Nathan Bugden, M. Ed. and Learning Management Systems expert at GVE Online Education. For example, our company, GVE Online Education connects students aged 6 to 15 with tutors online. Because of these online interactions, we rigorously screen our tutors and a local teacher is always present during sessions. The role of the local teacher is not to interrupt sessions, but to monitor lessons and help students feel safe.
Technology as a part of a bigger lifestyle
An upside of technology is that it is just one aspect of our lives. There are many ways to explore this world and other forms of learning or play can be enjoyed when families participate together. Technology allows this in one way, but there are experiences that just cannot be replaced with a screen. Try some of these ideas to have quality time with your family:
Look at stars at an astronomy centre or at night outside the city

Exercise your heart with a simple activity like hiking

Visit your local museum and cultural centre
It may seem like a challenge for parents to manage your children's use of technology, but it's not impossible. Because of technology there are more resources at hand for parents to become knowledgeable about the different activities that children are engaged in. By having a discussion with your children, you can protect your child, build trust, and discover that it's a great opportunity to connect with your child in a new way.
Article written by Dahee Lee, Social Media & Blogger for GVE Online Education. GVEOE is devoted to providing innovative and high-quality English online lessons to students in China grades 1 through 9. The company leverages a strong network of English native speaking tutors in Canada and the US to deliver online lessons that focus on the speaking aspect of the English language. We are always looking to hire tutors for our work from home opportunities, if you are interested please email us at hello@gveoe.com or read more about us on our website http://www.gveoe.com/