Heathy, last-minute Canada Day party snack
Canada Day is coming up – this birthday it turns the big 151 – and there's no reason why this year's celebrations can't be just as fun as last year. If you're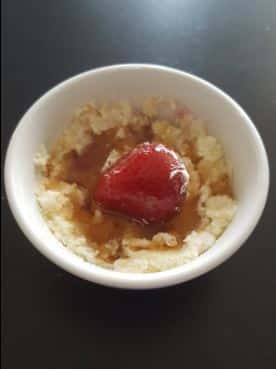 a parent or teacher and are looking for the perfect way to mark Canada Day with your children, we have the perfect snack for you to try to create. These yogurt cups are healthy and super duper simple to make. They take less than five minutes to put together and are very festive to boot! The yogurt cups are great for parties or as a classroom treat for your kids.
Here's what you'll need:
Cups: plastic means less cleanup!
Maple syrup: whatever bottle you already have at home will probably suffice for this recipe
Plain or vanilla yogurt: you might even have lots of yummy yogurt in your fridge from weekly breakfasts
Raspberries or strawberries: whatever your choice of red fruit may be will work
Icing sugar to decorate: totally optional if you're feeling like you want to get fancy
Once you have all your ingredients out, you can get started!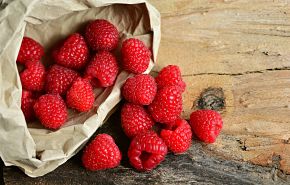 Set up however many cups you'll need. This depends on how many mouths you're going to be feeding.
Put a dollop of maple syrup in each cup. The beauty of this recipe is that there are no measurements! You can put more maple syrup if you have a sweet tooth, or less maple syrup if you're watching those calories.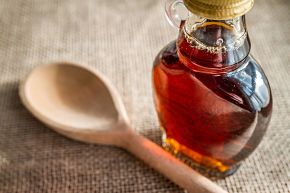 Fill the cup ¾ of the way up with yogurt. Plain or vanilla yogurt will work to get the white colour of the Canadian flag! Try to level off the top of the yogurt with a spoon.
Put your fruit topping on. You can fill the whole area of the cup with your raspberries or strawberries, or you can stick to a border of fruit around the circumference of your cup. Why not try a design, like the letter "C" on top of the yogurt?
Remember to keep your dessert in the fridge. This will help to make sure your yogurt and fruit don't get too soggy. When you're ready to eat or serve the yogurt cups, they will be ready to go!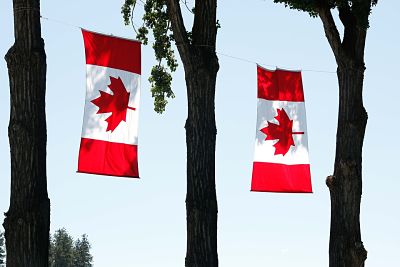 If you're feeling extremely artistic, you can try to add a chocolate garnish on top of your fruit. Maybe you want to try layering the yogurt and maple syrup for a cool design if your cup is transparent. The icing sugar is also optional, and would dress up the dessert if you were serving it at a party. Make sure you use a sifter or strainer in putting on the icing sugar so it doesn't clump too much on top of the yogurt cups.
Allergies to certain fruits? No problem – other red fruits you could use include pomegranate seeds or even pieces of watermelon. Hopefully you and your kids, and maybe your party guests too, like this treat and can enjoy it over some Canada Day fireworks! If you try this recipe at home, be sure to comment below to let us know how it went!