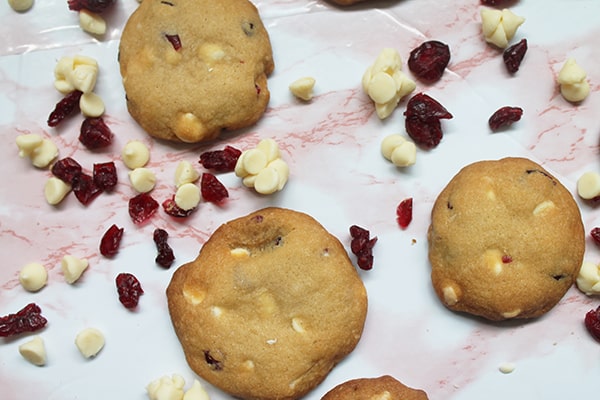 How to make White Chocolate Chip Cranberry Cookies
December is the most wonderful time of the year for everyone. From Hanukkah to Kwanzaa to Christmas, there is a holiday for everyone to celebrate during this cold and wintry month. My family loves this time of year for many reasons and one of them is the endless holiday desserts we buy and make. From cakes and pies to pastries and candies, there are so many special holiday treats we eat during this festive season. We love eating chocolate chip cookies all year around, but we also love baking a special kind of cookie for the holidays. White Chocolate Cranberry Cookies are a simple but festive update to the classic chocolate chip cookie. Follow this easy recipe for White Chocolate Chip Cranberry Cookies!
This recipe makes 2 dozen cookies.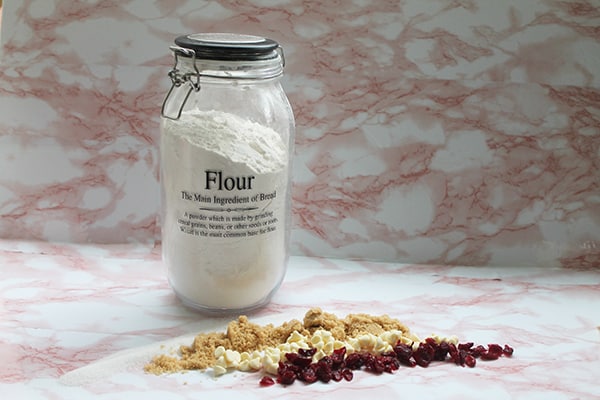 1-2 non-stick baking sheets
A stand mixer or electric mixer and large mixing bowl
1/2 cup unsalted butter softened
1/2 cup (200 grams) light brown sugar lightly packed
1/4 cup (100 grams) granulated sugar
1 large egg
1 teaspoon pure vanilla extract
1 and 1/2 cups all-purpose flour
1/2 teaspoon baking soda
1/2 teaspoon salt
1 cups white chocolate chips
1/2 cup dried cranberries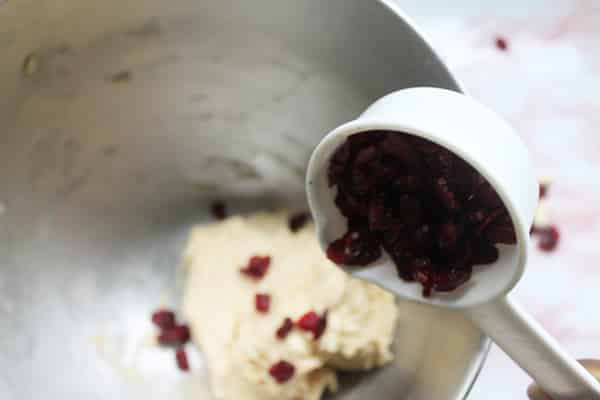 Preheat the oven to 350°F (180°C) and set aside non-stick baking sheets.
In a large mixing bowl, whisk together the flour, baking soda, and salt. Set aside.
In a stand mixer or in a large mixing bowl with an electric mixer, combine the butter, brown sugar, and granulated sugar. Add in the eggs and vanilla extract.
Add in the dry ingredients slowly and be sure to scrape down the sides of the bowl as needed. 
Mix in the white chocolate chips and dried cranberries then divide and roll dough into small balls. 
Place balls on the cookie sheet and place in the oven. Let cookies bake for 9-11 minutes and transfer to a wire rack to cool down.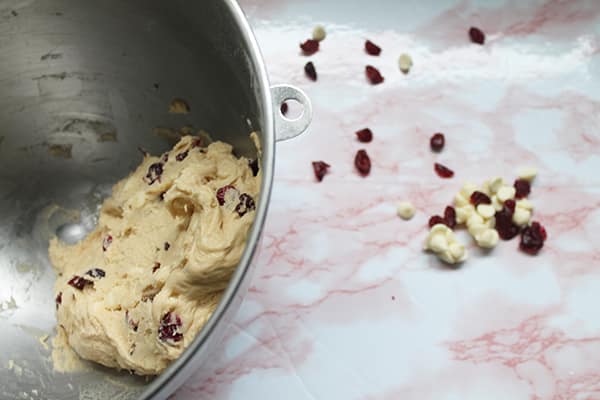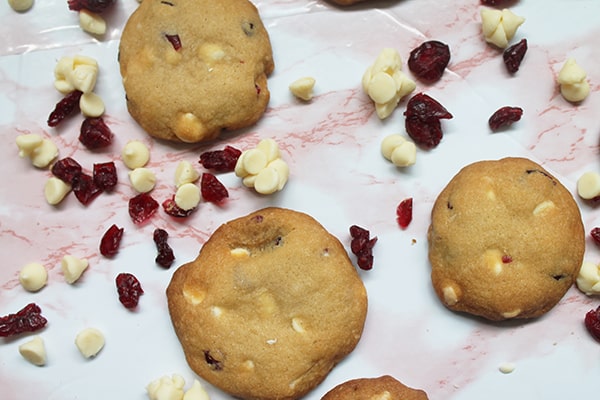 We love have treats during the holidays and cookies are a quick and easy dessert to make. If you don't use all the dough at once, store dough balls in the freezer for 2-3 months. When it's time to bake them, add an extra minute or two to ensure they're baked through. To add some crunch, try adding something nutty like toasted almonds.