I LOVE YOU hand Valentine's Day Craft
Valentine's Day is fast approaching, and we have a fun craft you can do with your toddler while teaching them the sign for 'I Love You'.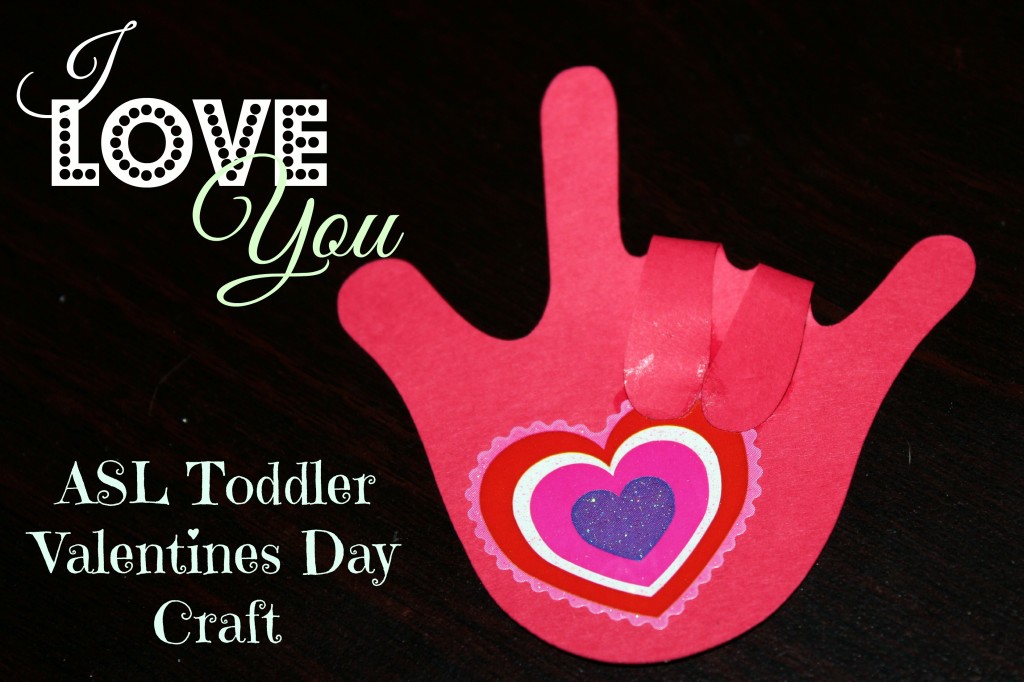 What you'll need:
-Red craft paper
-Marker
-Stickers
-Glue Stick
What do do:
-Trace your child's hand on the craft paper, and cut out around the fingers. (Or you can cut out hand shapes as shown here).
-Have your child decorate the hand with drawings or stickers
-Glue down both the Middle and Ring fingers to form the 'I Love You' hand shape.
-Help them address the Valentine to whomever they'd like to give it to!
Fun Fact: Did you know, the 'I Love You' sign is made using the 'I', 'L' and the 'Y' ASL alphabet signs?
Have fun!!