Mother/Daugther Ear Piercings, And Why We Went To A Tattoo Shop!
I recently came across this great article spreading over Social Media on why a woman took her daughter to a Tattoo Shop to have her ears pierced, rather than taking her to the Mall or a Salon to have it done with a Piercing Gun. Not too long ago I took Fireese and did just that, getting mine done as well!
One of our Instructors, Karen from Hamilton, also works as a body piercer and explained that having them done in a Tattoo Shop with the proper equipment (a sterile hollow needle and jewellery) was a lot safer than having it done with a Piercing Gun which can't actually be sterilized – who knew! Not only is it safer this way, but also less painful. This was definitely the route that we'd be taking!
While Tattoo Shops can seem imitating to some, finding the right one can make the experience a comfortable one. Karen explained the entire procedure as she went along, and opened all the sterile equipment right in front of us to see. Fireese was so brave and barely flinched. She was so happy with her newly pierced ears!
If you are looking to have your child's ears pierced, I would highly recommend doing your research and going this route. Make sure to check out this article for more information on why making this choice is a good one!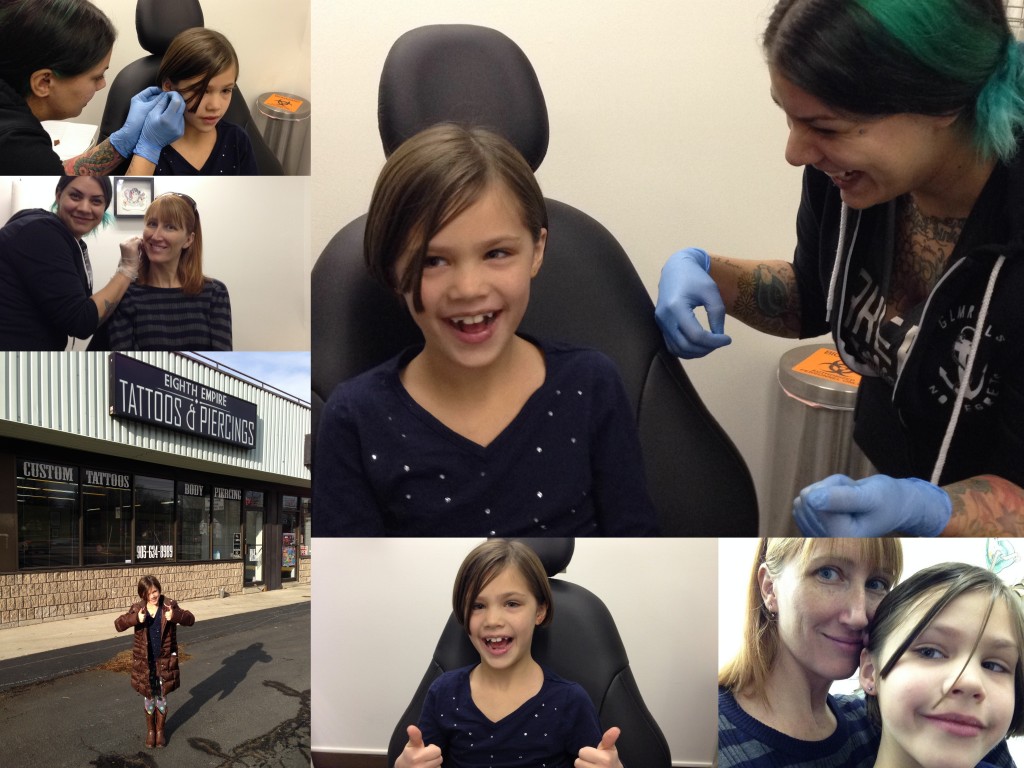 Piercing done at by Karen Awesom who you can find at Eighth Empire Tattoos in Burlington, ON.