The best Valentine's Day treats for kids
Valentine's Day treats are best made with love. Skip the store-bought treats this year and try out some of these simple, yet delicious Valentine's Day treats for your kids. The recipes are easy so you can get the kids to help you with them as a fun Valentine's Day activity.
Chocolate covered pretzels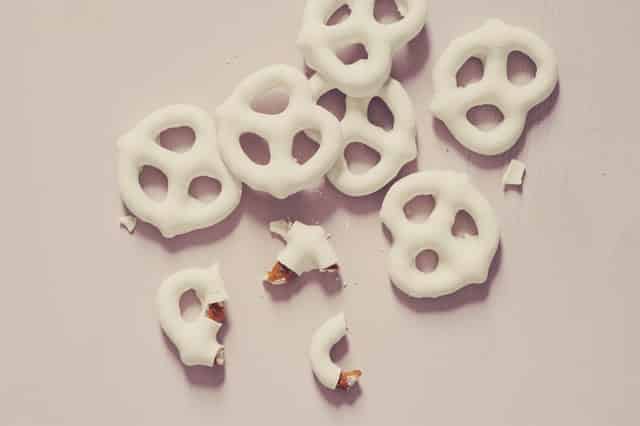 Sweet and salty? What's a better combination? These tasty treats are easy to make and they're delicious! Just melt some chocolate chips, dunk in the pretzels, and let them sit until the chocolate hardens. Try it with a few different kinds of chocolate chips for some more variety. You can also drizzle some melted chocolate on the finished pretzels or throw sprinkles on them for a more festive look!
Valentine's Day rice krispie treats
A classic family favourite turned festive. Add some red food colouring to your rice krispie recipe and add some white and pink sprinkles on top. What to step them up? Dip have of the treats in melted chocolate for add deliciousness!
Heart shaped sugar cookies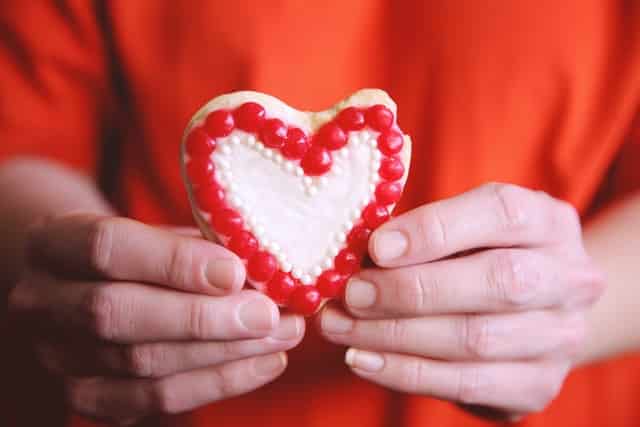 Forget the typical conversation hearts that you see each year, and make your own! Take a traditional sugar cookie recipe and use a heart-shaped cookie cutter to make some cute Valentines day treats. Decorate them with icing, sprinkles, and cute sayings like "cutie pie", "xoxo", "BFF", "love you", and any other sayings you can think of.
Valentine's Day popcorn
Have you ever mixed chocolate and popcorn before? This might just be your year to try this delicious mixture. Add chocolate chips, melted white chocolate, and some heart shaped candies or sprinkles to a big bowl of popcorn and enjoy! For a full recipe of this tasty treat, check out this Cupids Popcorn recipes.
Chocolate covered strawberries
Would it be Valentine's Day without them? Share these classic Valentine's Day treats with the kids and they'll be share to love them. Dip the strawberries in milk or white chocolate, or try both! Roll them in toffee bits, sprinkles, cocoa powder, whatever you can think of.